A little while ago, I had to restore an entire mailbox from an Exchange server backup.  As the date required had exceeded what we hold on disk, it was a tape restore.
Yep, tape, still use them and I'm a bit of a fan.  It makes it very easy to have an offsite copy that is totally offline.  I sleep better at night anyway 🙂
The on prem exchange server is backed up with Veeam Backup and Replication (not Veeam Backup for Office 365).  So to restore the mailbox I first had to restore the VM from tape and then use the Veeam Explorer for Exchange to extract the required items.
This isn't a technically difficult process, however, if you haven't done it before I hope this helps you understand the process.
The first step is to start a tape restore job.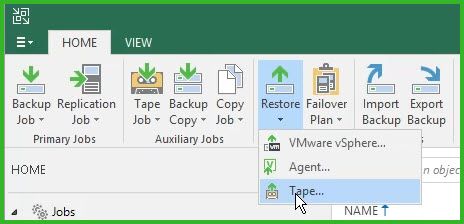 And then select the "Restore Backups" option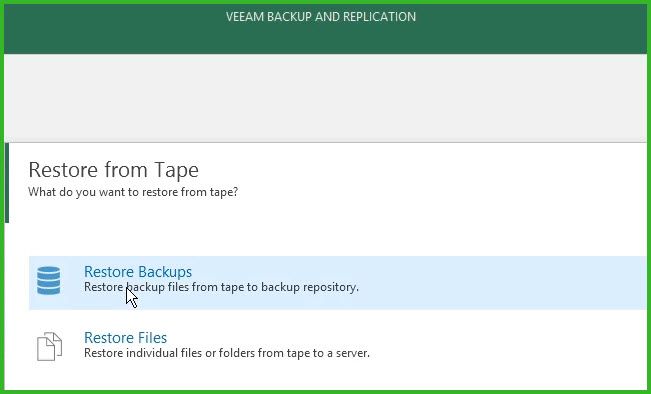 Select the Exchange server VM and then click on the Point button to select the restore point.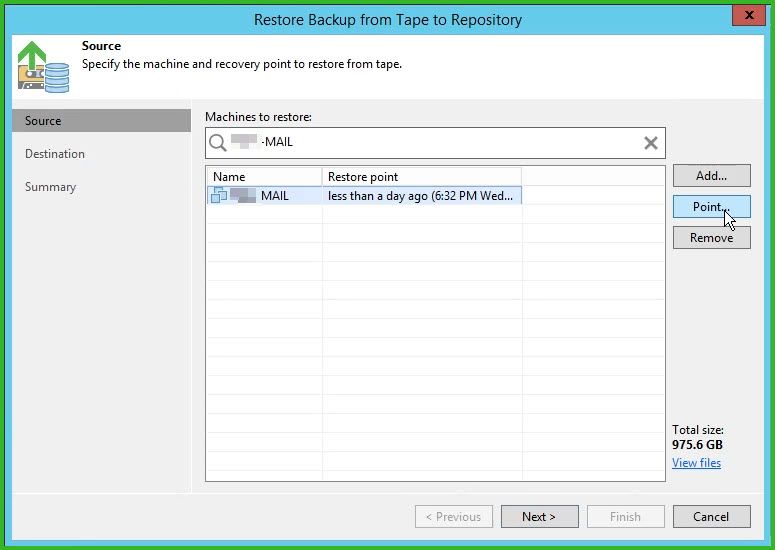 In this case I selected the appropriate monthly tape.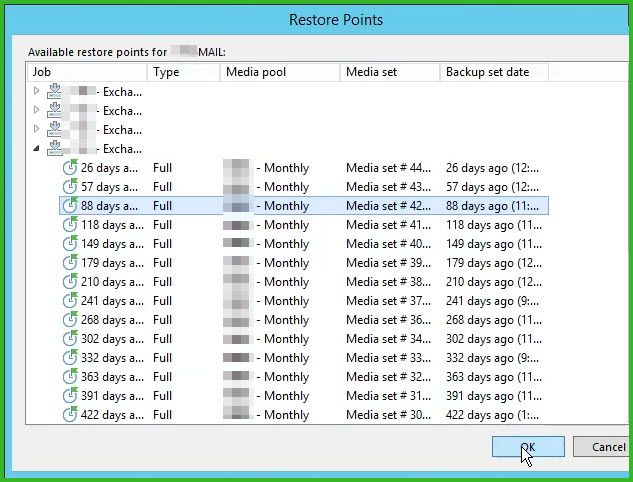 I then got this warning, this happened as the required tape is no longer in the tape library.  What's nice here is it tells you exactly what tape(s) you need from the media pool, in this case the media had been moved to an offline vault.  The media set contains 3 tapes so I know which tape to retrieve.  I could also work this out by looking at the properties of each tape in the set and see which one has the Exchange VM on it.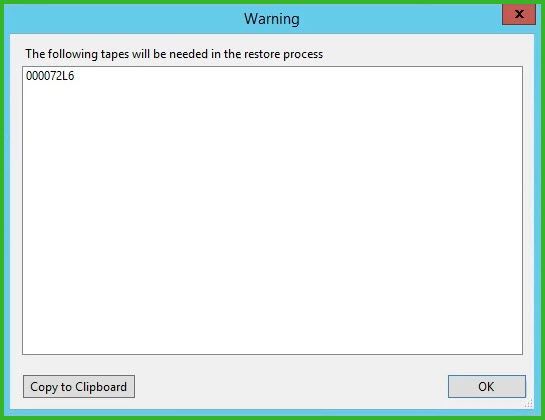 In this case I was putting the tape in to a different tape library to do the restore, so once it was in there the "inventory Tape" command needs to be run so that Veeam recognises it.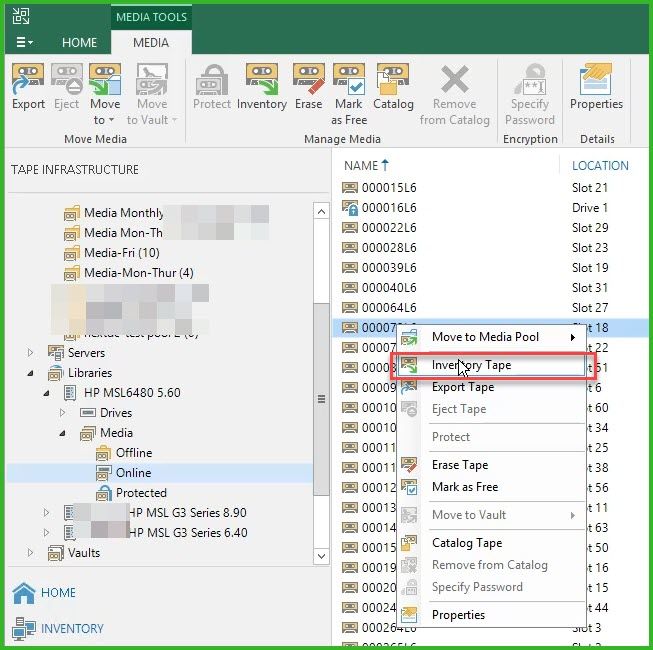 Once the tape inventory has finished, go through the restore process again and after selecting the restore point you will proceed to the destination screen.  Select an appropriate destination.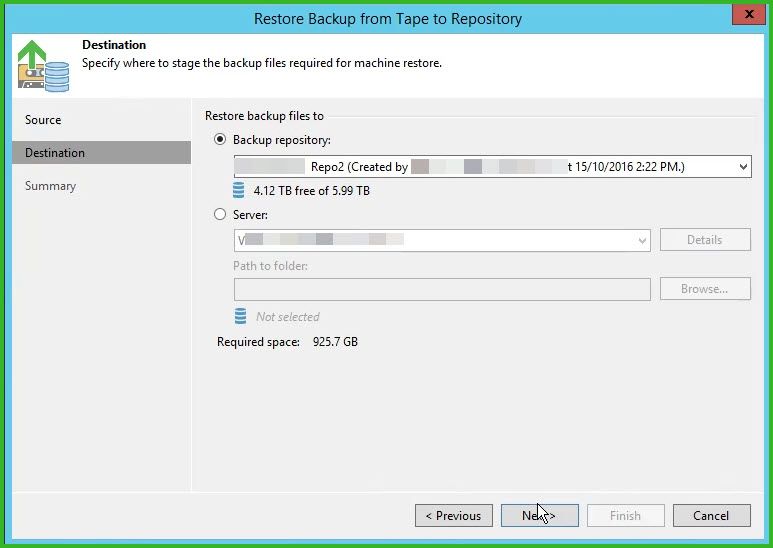 Check the summary screen and make sure everything this is correct and then click Finish to start the restore process.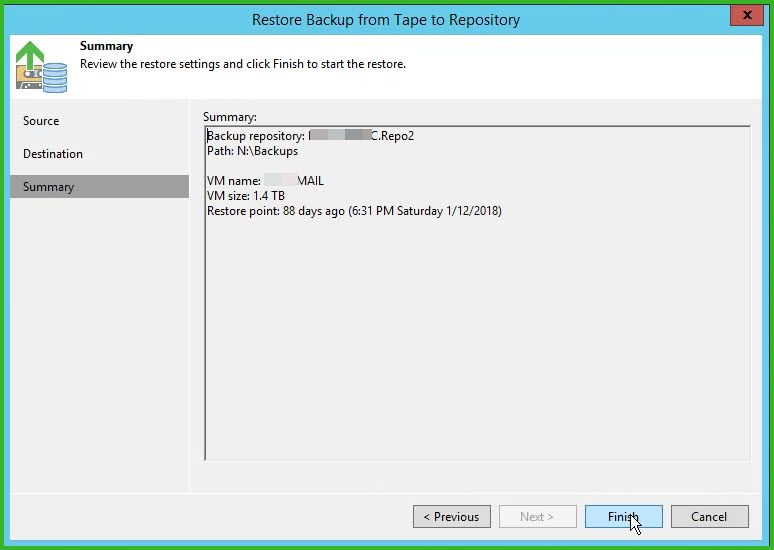 Once the restore from tape has finished the Exchange VM will show up in the "Disk (Imported)" backups in the VBR Console.  As I want to export a mailbox out to .pst file I am running this next stage from a machine with a 64 bit version of Outlook installed (a pre-requisite for export to .pst file).
All you need to do now is to start an application items restore.  Veeam recognises that the VM is an Exchange server so that's the only application option displayed.
Select Microsoft Exchange mailbox items, then confirm the restore point and Veeam Explorer for Microsoft Exchange will then start.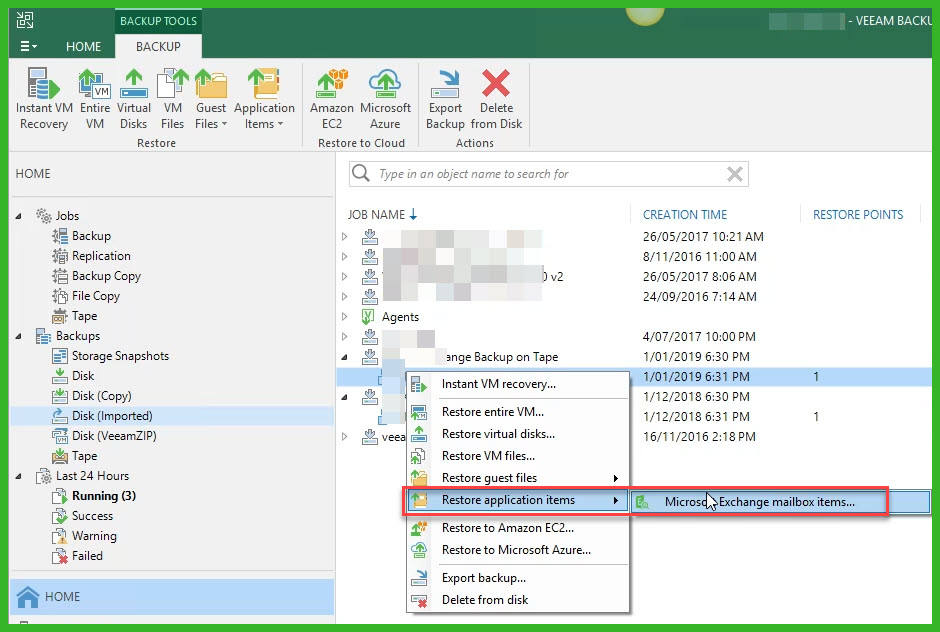 Now find the mailbox, right click and select restore to .pst file.  And that's it, just sit back and wait for the .pst file to be created.